« previous: The $5 Tool That Will Save You Hundreds of Dollars | next: My Solar-Powered iPhone »
Delicious, Kid-Friendly, Super-Easy Salmon Recipe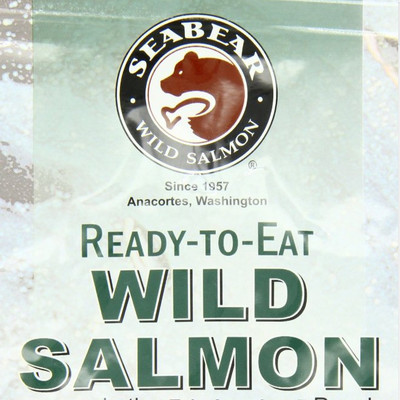 When Gavin first started eating solid foods, he would eat salmon, but a few months ago he lost all interest in it. He still loves oysters and mackerel, but not salmon.
That's a bummer, because salmon is one of the most nutritious foods available; there are only a few things more nutrient-dense, including oysters, sardines, liver, and a few types of nuts and seeds.
Well I just found a way to make him love salmon again: add a little maple syrup. It's not enough to make it taste sweet, but it somehow cancels out much of the fishy flavor. In any case, the result is delicious, for both kid and adult.
Ingredients:
20g real maple syrup (no HFCS-based garbage)
30g butter (~2 Tbsp)
100g wild salmon
Directions:
In a small stainless-steel pan, simmer the butter on medium-low heat, then add the salmon, and cook for about 5 minutes until it starts to simmer. Then add the maple syrup and cook another 5 minutes.
That's it. Super quick and easy, and tastes great. The truth is, the salmon that I use (SeaBear Ready-To-Eat Smoked Sockeye Salmon) is already so good that I often eat it right from the pouch at room temperature. But since Gavin isn't into that anymore, I'm glad to have an alternative recipe.


Posted by
Apr 2, 2016
| reply
on
Reply to this message here:
Home – Create Post – Archives – Login – CMS by Encodable