« previous: Hostage | next: Bachelor Hike Photos »
Yet another reason why Microsoft Internet Explorer is the worst browser of all time: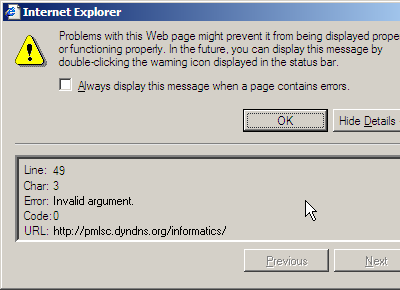 It's bad enough that the error message tells me nothing about what the error actually is (an element ID? a line snippet? anything? throw me a fricken' bone here...). But on top of that, line 49, where the error with "character 3" supposedly exists, is a blank line.

Comments:
Reply to this message here:
Home – Create Post – Archives – Login – CMS by Encodable