« previous: USB Cat and Unnecessary Horses | next: Holy Crap, It's Still Snowing Here? »
Here's what's left of Musicbox v2.0: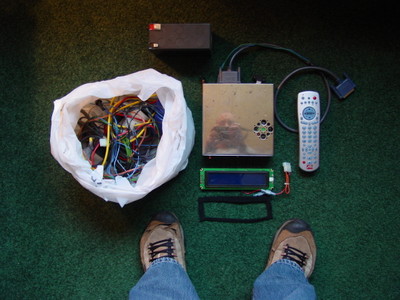 Behold, Musicbox v3.0: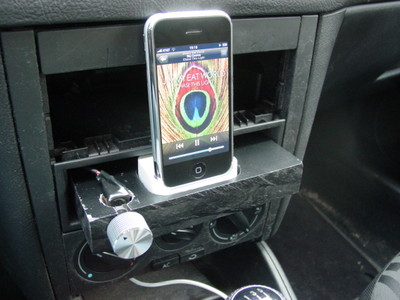 More photos and details here.
The old musicbox system served me well, but since I've always bought 2 or 3 new albums per month, it got to be a pain having to take the system out of the car every few weeks and bring it in the house to add new music to it. And nowadays about half of my listening is podcasts, which are updated daily or weekly, which would just be totally impractical to keep updated on the old system. With the iPhone, though, it's always automatically up to date with the latest music and shows.


Comments:
Reply to this message here:
[ Home – Create Post – Archives – Login – CMS by Encodable ]