« previous: Apple Humor | next: The War »
Out Of Control Advertising
Well, I finally got a shower mirror. And it's great. The only one Walmart had was the water-runs-through-it kind, which was fine with me. I can even shave most of my face without shaving cream now, which is pretty awesome.
And in case you were worried about the efficacy of this solution, rest assured: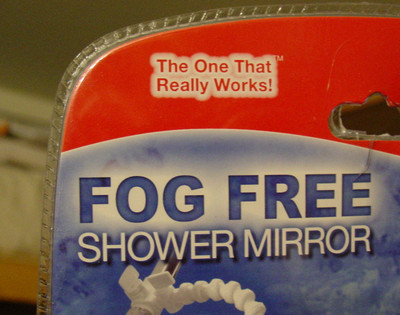 Can you really trademark a phrase like that? And... would you really want to??
Ever get the feeling that some advertising has just gone way too far?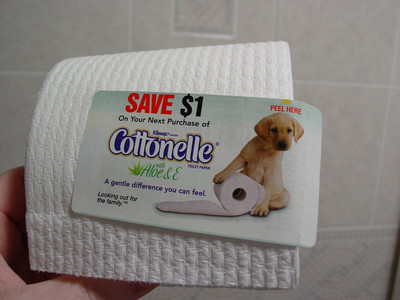 I've already bought (and am attempting to use) your freakin' toilet paper; I don't need a commercial STUCK DIRECTLY ON the roll itself.
In other funny randomness, I came across this hilarious photo (note the fine print):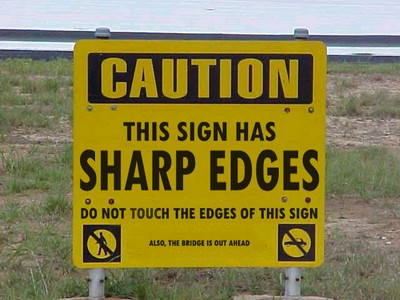 Comments:
Reply to this message here:
[ Home – Create Post – Archives – Login – CMS by Encodable ]