« previous: Good Guy Rescued, Bad Guys Killed | next: Wanted: Cheap Standard Keyboard in White »
The only thing that made doing my taxes even slightly bearable was the comments from the TurboTax community that pop up on the side of each page. Here are some of my favorites: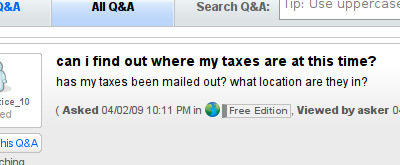 The whole "online" concept just doesn't work for some people.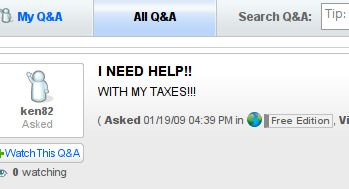 AND MY KEYBOARD!!

Ouch.
I'd actually like to know the answer to this one because, frankly, I have no idea how my yax have to be paid back.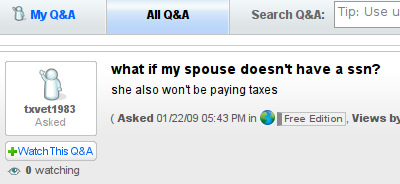 Well.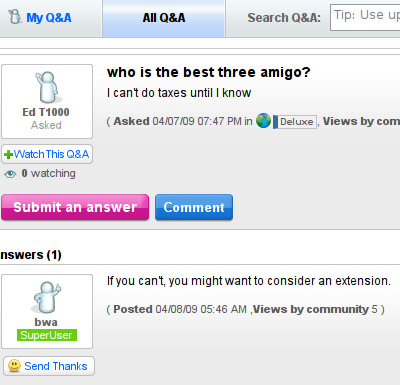 Comments:
Reply to this message here:
[ Home – Create Post – Archives – Login – CMS by Encodable ]